Make AI generated content sound 100% human
Humanize AI Text with the Humanizer Tool
CleverSpinner's humanizer tool is a special type of paraphrasing tool that can humanize any piece of AI-generated content. Therefore, AI content detection tools such as CopyLeaks, ZeroGPT, GPT Zero, and HuggingFace detector will not be able to identify your text as AI-generated content.

There are many tools that can convert AI content, and some of them can even remove AI detection, even when measured with the most accurate detectors such as Copyleaks. However, the quality of the text they produce is sometimes very low, occasionally even unreadable. If someone claims to have a tool that humanizes AI text, then the results have to sound human, not as if they were written by someone with very poor English skills.


The difference is that CleverSpinner actually produces content that is fluent with a grade of at least 8-10 on a scale from 0 to 10. Therefore, the AI Text Humanizer is not only able to completely remove the AI feel from a text but also to keep it readable.

CleverSpinner is exceptionally effective because it uses its own technology, which has been developed over the last 10 years. It is not dependent on external APIs, as many other software programs are.
Humanize AI Content
Much Better Than Using Other Tools
The table shows how undetectable AI content is, after we it is processed with CleverSpinner vs Quillbot.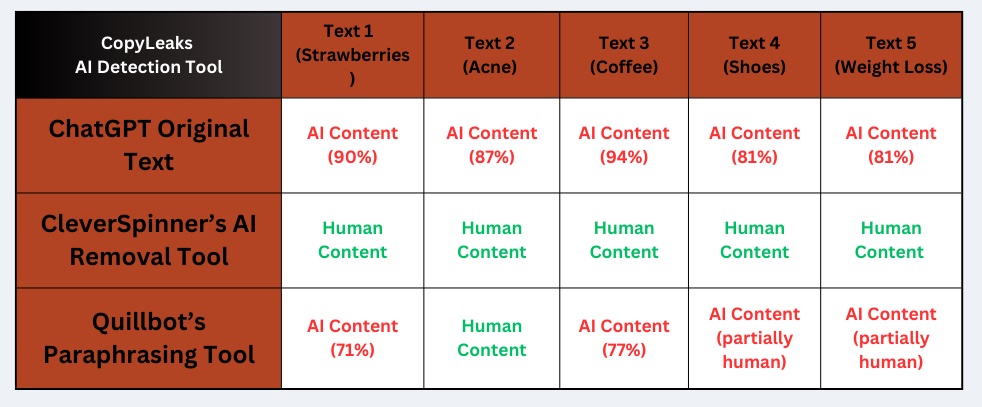 We created 5 articles using ChatGPT, paraphrased them by CleverSpinner's AI Removal Tool
and Quillbot's Paraphrasing tool and then checked if the content was AI using CopyLeaks AI Detection tool.
Copyleaks is arguably the most accurate AI detector, based on this scientific study [https://arxiv.org/abs/2307.07411].
See Examples of
Removing AI Generated Content Detection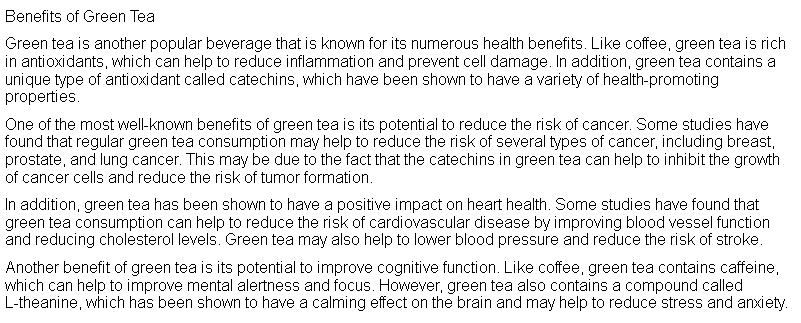 Text after Paraphrasing by
CleverSpinner

As you can see, ZeroGPT measured a drastic difference between "original" AI writen text, and the text after it was paraphrased by CleveSpinner's AI Text Humanizer tool. The first one was detected as 98% AI, and CleverSpinner's made it 100% human. These are not just empty numbers, when you read the text on the right side, you can notice it even sounds more human because it is less boring, nice and predictable.
Get Your
100% Free

3-Day Unrestricted Trial Right Now
after that $9.90/month unless you cancel.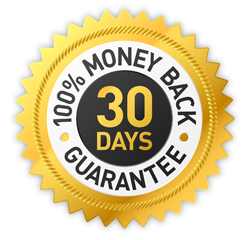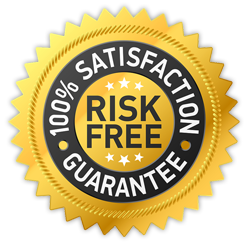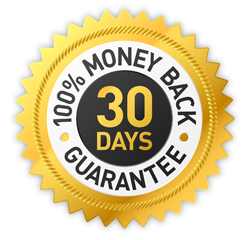 30-day money back and Satisfaction guarantee.
It is completely risk-free. Even when your 3-day trial is over, you still have 30 days to determine if Cleverspinner is the right tool for you. If you're not 100% satisfied with the tools, we'll gladly offer you a refund, no question asked, within a 30 days period.