A 2-minute video demo of the software:
Make AI generated content sound 100% human
How To Make Chat Gpt Content Undetectable
Humanize GPT Chat Text
With Easy
The table shows results of an experiment, where we compared detection of AI content created by gpt chat, before and after it is paraphrased by Quillbot and with CleverSpinner AI bypasser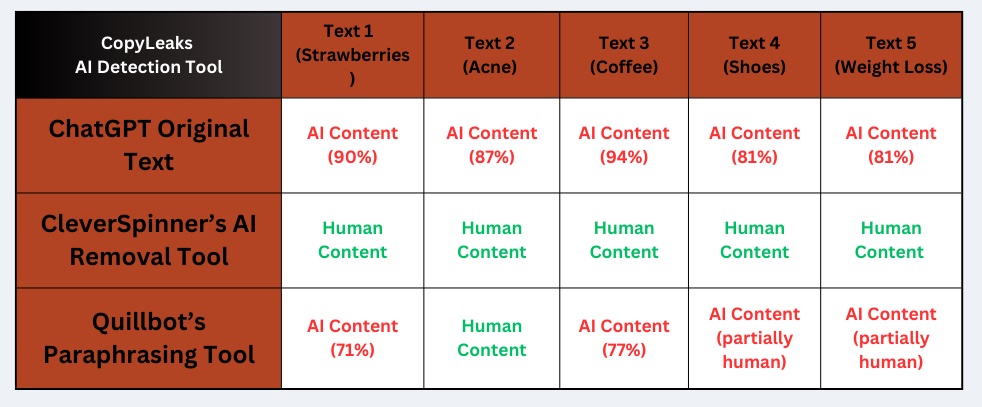 This scientific study [https://arxiv.org/abs/2307.07411] says that Copyleaks is the most accurate gpt chat detector.

So we logged in to GPT chat created 5 pieces of content, we processed them using CleverSpinner and Quillbot and then compared AI detection in betweeen using Copyleaks.

As a results, we can clearly see that CleverSpinner is able to humanize gpt chat generated content every time and sucessfully pass the test by Copyleaks.

Personally I believe Copyleaks is a decent detector, because it does not detect human content as AI, and it always detects content from GPT chat as ai text. Some other detectors might be too sensitive (a lot of false positives), while other might not be sensitive at all (a lot of AI not detected at all).
Start 100% Free Trial And Make Your GPT Chat Content Undetectable
after that $9.90/month unless you cancel.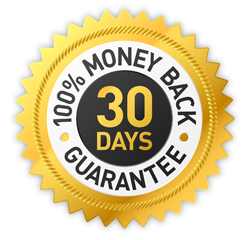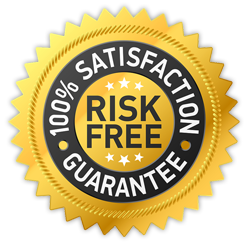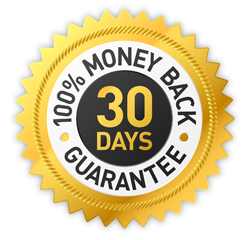 30-day money back and Satisfaction guarantee.
It is completely risk-free. Even when your 3-day trial is over, you still have 30 days to determine if Cleverspinner is the right tool for you. If you're not 100% satisfied with the tools, we'll gladly offer you a refund, no question asked, within a 30 days period.